2012 Reunion Information!
If you are planning to attend Email me to have your intent posted.
Please include: Name, Number of Guest & Name.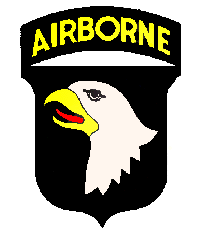 VHCMA 26th ANNUAL REUNION 2012
JUNE 20, 2012 - JUNE 23, 2012
Sparks, Nevada

The Reunion Hotel is:
John Ascuaga's Nugget Hotel & Casino
1100 Nugget Avenue, Sparks, Nevada 89431
Room rates are as follows:

Sunday - Thursday $79.00 per night all inclusive
Friday - Saturday $99.00 per night all inclusive
Reservation Number: 1-800-648-1177

VHPA
The 2012 reunion will be held at the New Orleans Hilton Riverside
30 July to 5 August 2012.
The hotel is walking distance from the French Quarter.
Please check back for more information.

For those of you who have not been able
to attend reunions because they were over the 4th of July weekend,
this is your opportunity to join us.

101st Snowbird 2012
101st Annual Reunion
is in Nashville/Ft. Campbell Area from August 13 to 18.

Information on the 101st web is due in late Dec. or early Jan!

You must make reservations early if you wish to get a seat at the banquet.
This should be a large turnout of Lancers with many of the active duty unit joining us.

The VHPA in 2013 is July 1 -7 in San Francisco
101st Reunion will be in either Las Vegas or Seattle, probably in August!