David Benjamin Mussey, SFC. (Ret).was born in New York City, New York, (Bronx) Sept. 27, 1947, resident of Ruidoso, New Mexico, passed away in the V.A. Hospital in Albuquerque, New Mexico on May 11, 2011. He is survived by his wife Linda; daughter, Letitia Mussey-Hitt, grandchildren Alex and Indigo Hitt of Dallas, Texas, son Martin Mussey and wife Mary Cay, grandchildren Sarah and Erin Mussey of Dallas, Texas. He is also survived by his brother Sol Mussey and wife Barbara from Baltimore, Maryland. Mr. Mussey was preceded in death by his youngest son Robert.

SFC Mussey served in the military from Dec. 7, 1966 to May 27, 1982, during which time he proudly served in the Vietnam War as a Crew Chief with B Co. (Lancers) 158th AVN. Battalion, 101st Airborne Division.

SFC Mussey received the Bronze Star, Air Medal /9, Presidential Unit Citation, Vietnamese Service Medal, Republic of Vietnam Civil Action Honor Medal, Army Service Ribbon and the Vietnamese Cross of Gallantry w/palm. He also served 2 tours in the Republic of Korea and received The Forces of Expeditionary Medal.

Mr. Mussey went on to become a Civil Servant and supported the Military Air Defense as an Instructor while also serving as an EEO Officer and Union Steward in El Paso, Tx.

Mr. Mussey created and organized the Lancer Association in 1994, bringing together the original Lancers of the Vietnam War while reaching out to the current day Lancers for a united group of brothers.

Services will be at the Fort Bliss Cemetery in El Paso, Texas on June 13th at 11:00 a.m.

In lieu of flowers, the family requests a donation be sent in his name to: The Lancer Association, 119 Christy Rd., Portland, ME 04103-2807"

In Loving Remembrance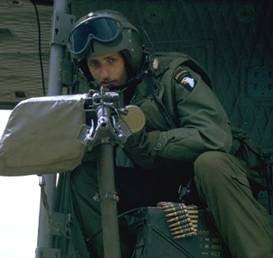 David Benjamin Mussey
September 27, 1947
May 11, 2011

He will be dearly missed by
all who knew him for he
touched so many lives with
his caring vigilance
to help others.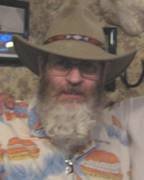 Flight:
Dave's funeral is completed.
Tom and Judy McGee, Randy Gilliam, and I were the Lancers attending. About 15 came to my house afterwards for snacks and refreshments. Attached are some pictures (Tom and Judy gave a beautiful shadow box to Linda (and Randy as they crewed together for about 500 hours) and my Eulogy
EULOGY
Hello, for those of you who don't know me, my name is Lanny Ruck and Linda asked me to do a short eulogy for Dave today. I will warn you up front that I have mourned Dave's untimely demise on May 11 enough; I am here to celebrate his life. While I don't anticipate this being as difficult as the eulogies I gave for my Father and Mother, both of whom are buried here at Ft. Bliss, taps is always very emotional as my Father was a career officer and I am always reminded of the Lancers who have made the ultimate sacrifice during wartime . . . and those Lancers who died after their tours!
Essentially, Dave had three families; his real family which includes his Wife, Children, Brother, and blood relatives; he had his Civil Service family whom he worked with for many years after he left the Army; and he had his Lancer family that he served with in Vietnam. Obviously, I am part of the Lancer family but therein lies the "rest of the story" as Paul Harvey would say. Dave sent me two letters in 1999 addressed to "Dear Fellow Lancer". Dave added a little hand written personal touch to the final letter which read: "Lance, I've tried to contact you by phone several times and have not heard from you. Please visit the site & see what we have going on. If you are not at all interested in any contact from fellow Lancers, let me know & I'll not bother you anymore. Thanks, Dave". Dave was a very intelligent person and back then I was too; intelligent enough to realize this guy just politely said he's going to pester me until I call him!
I don't remember any details but I obviously did call him and we met for lunch. I, like most Vietnam Veterans, buried my experiences so deep that I didn't want to talk about it or be with people who did want to talk about it. It was Dave's persistence that brought me out of my little shell and changed my life for the better. While not a religious person, it was like a friendship made in heaven . . . you see Dave could fix computers and I could break them! I became a life member of the VHPA and 101st Airborne Division Association and attended reunions all over the country. My daughters got to visit cities like Denver, San Francisco, and Washington, DC which they might not have otherwise seen had it not been for Dave!
In the very first year of talking with fellow Lancers about our experiences in Vietnam, I finally got closure . . . and by closure I mean I quickly lost the guilt and shame that burdened me from Vietnam years before it finally became acceptable, even fashionable, to be a Vietnam Vet and officially be welcomed home by our Government (which I believed just happened within the last year)? I am not the only Vietnam Lancer who feels this way as Dave was the Founder of the Lancer Association which got the Company back together again after so many years. The card on the wreath is addressed to "Our Beloved Founder" and thanks him for not only getting us together again but also for having the vision to do it! The card concludes with the statement he shall never be forgotten which is generally reserved for those that gave the ultimate sacrifice in war but is appropriate here because Dave's real legacy is the Lancer Association as a 501 ( c ) 19 tax exempt military group. Dave filed the application and it was approved around 2002. At the Lexington 101st reunion in August we shall change our Mission, Constitution and By-laws to allow the Modern Day Lancers to become Association members and they shall continue to support the B Company Lancers of the 101st Division long after the last Vietnam Lancer has joined Dave in that eternal Hospitality Suite!
There are two reasons I must address Dave's true legacy. First, Linda has requested donations to the Lancer Association in lieu of flowers. Second, no one outside the Lancers really knows what this is because it has taken on the qualities of its founder, i.e., goes quietly about its business without ever seeking any credit, publicity, or even solicitation from outside our own group. The only records to date are those we have filed with the IRS yearly.
I can't think of a more appropriate place than Dave's Eulogy to thank him and all the Lancers who have contributed over the years. Since 2003, the Lancer Association has donated well over $10,000 to our active duty unit . . . $3500 to widows, $1500 for memorials to their 9 KIA's with more to come, $1000 for each of 4 homecoming parties as they have already served two tours in Iraq and two in Afghanistan, $500 for sheets and bedding for enlisted men, $600 in the name of Lancer KIA's to the Screaming Eagle Support Fund and Wounded Warriors, and various other gifts to these brave young men and women of our own B Company Lancers. I estimate 95% has gone to the active unit and the remainder for flowers and cards for Vietnam Lancers. The Lancer Association intends to support the active duty unit as long as it exists.
In the 11 years I knew Dave, I never saw him raise his voice, get excited, or disrespect anyone. Dave Mussey was a calm, caring, compassionate person of intellect and his vision to make the Lancer Association a 501 (c) 19 tax exempt military group epitomizes and old adage "Charity Begins at Home"! I can think of no group more worthy than the young men and women who risk their lives to preserve our freedom.