GONE BUT NEVER TO BE FORGOTTEN!
Our Thoughts and Remembrances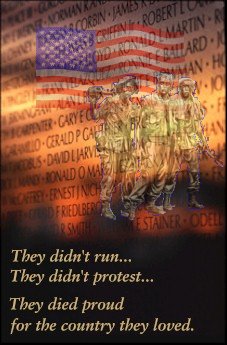 Lost
November 7, 2003

TIKRIT IRAQ

November 11, 2004 Dedication Service


Bill Griffiths pictures
Article printed in "The Leaf Chronicle"

From Hannibal Bray, Former Lancer Commander:

Ben Smith - Ben was all I could ever ask for in a platoon leader. I pushed Ben hard. I often asked him to do things I knew he wasn't always capable of, but he never let me down. He always gave all he had, and that was always good enough for me. He was supremely dedicated to the welfare of his troops and to getting the job done. He never failed me, and he never failed his soldiers. I will miss Ben's unconquerable spirit and happy-go-lucky attitude. Ben's wife Maggie is also a pilot in the 101st Airborne Division, assigned to 9th Battalion. They do not have any children, and have been married for about a year. I believe that Maggie will be home later this week and will attend the memorial. Ben is a West Point graduate and also served a couple of years enlisted. Ben is from Swinky, Missouri.


Kyran Kennedy - Kyran was a trusted confidant, advisor, and friend. He never told me just wanted to hear - he told me what I needed to hear. I respected his professionalism, courage, and loyalty. I will miss working crossword puzzles with Kyran during our lunch breaks. And I'll miss our flights together. To say I was an average aviator would be a compliment. But CW3 Kennedy took a special interest in making sure I was not only safe, but competent in the air. His wife Kathy and their 4 children live in Hopkinsville, Kentucky, just north of Fort Campbell. Kyran and Kathy homestead on their farm and Kathy homeschools the children. My last flight in an Army helicopter was with Kyran as we circled over his farm and Kathy and the kids waved from below. I will always treasure that memory. I believe that Kathy and the children will attend the memorial. Kyran is from Massachusetts.

Scott Rose -the one word to capture Scott is professional. I watched Scott mature from a young sergeant who was a top-notch crew chief and one of the guys, to an impressive leader who possessed the conviction to stand up for his troops, and always do the right thing. If I had the power, I would have tripled his salary for the output he was producing on a daily basis. But Scott wasn't motivated by money. He was a professional, who took pride in the job he did. He took pride in maintaining his aircraft, and he took pride in training the crew chiefs in the battalion to the highest standards. On more occasions than I can remember, I had to kick Sergeant Rose out of the hangar to go home. He never wanted to leave while any of his soldiers were still working, or there was still more work to be done. His dedication to duty and commitment to excellence were uncomparable. I will miss his perseverance, loyalty, and sense of humor. His wife Michelle lives in Clarksville and just had their first child a few months ago. I do not believe Scott had ever seen the baby. Michelle has been the leader of the Lancer family readiness group for the last several years. Scott's father has flown into town and I believe they will all attend the memorial. Scott is from the Northeast, but I cannot recall the town/state.

Paul Neff - Paul joined the Lancers just a couple of months before I left, but his reputation preceded him as a tough-nosed non-commissioned officer from the battalion's Quality Control shop. I couldn't wait for him to join the team, and he immediately made an impact as the new 1st Platoon Sergeant during our first field training exercise. I don't think he slept for those first couple of days in the field, but he made sure every aircraft was ready for mission, and he earned the respect of his troops by proving that he was a leader who wasn't afraid to roll up his sleeves and get his hands dirty to get the job done. Paul always led from the front and set the standard for discipline, teamwork, and excellence. I will miss his intensity, and positive attitude. Paul's fiancee Sabrina Campbell and son, Christopher, live in the Fort Campbell area and I expect they will attend the memorial. Paul is from Michigan.


Image courtesy of Lil Doc's